FLOWER GUIDE TO SUNSET TONES
Last fall we designed flowers for one of our favorite weddings to date! Combined with the bride's impeccable taste and the planner Bright Night's eye for design, the results were an absolutely stunning wedding held on a five-acre parcel of old growth forest at The Woodlands House outside of Portland, Oregon.
Bright Night DESIGNS provided this visual inspiration to give us direction for the wedding floral colors
With the color scheme of this inspiration in mind, we assembled a selection of floral blooms to span a range of harmonious hues, all the while remaining expressly committed to servicing the overarching vision of a contemporary and textured design. We will now break this wedding floral design down into it's constituent floral components for your reading pleasure!
These terra cotta-colored blooms are quite simply one of our favorites, thrown in the mix as often as possible. A leading lady and luminary of our botanical repertoire. Not only do they have a unique hue, difficult to find in any other bloom, but they are dependably hardy. Built to last and perfect for wedding design, especially for those summery outdoor weddings!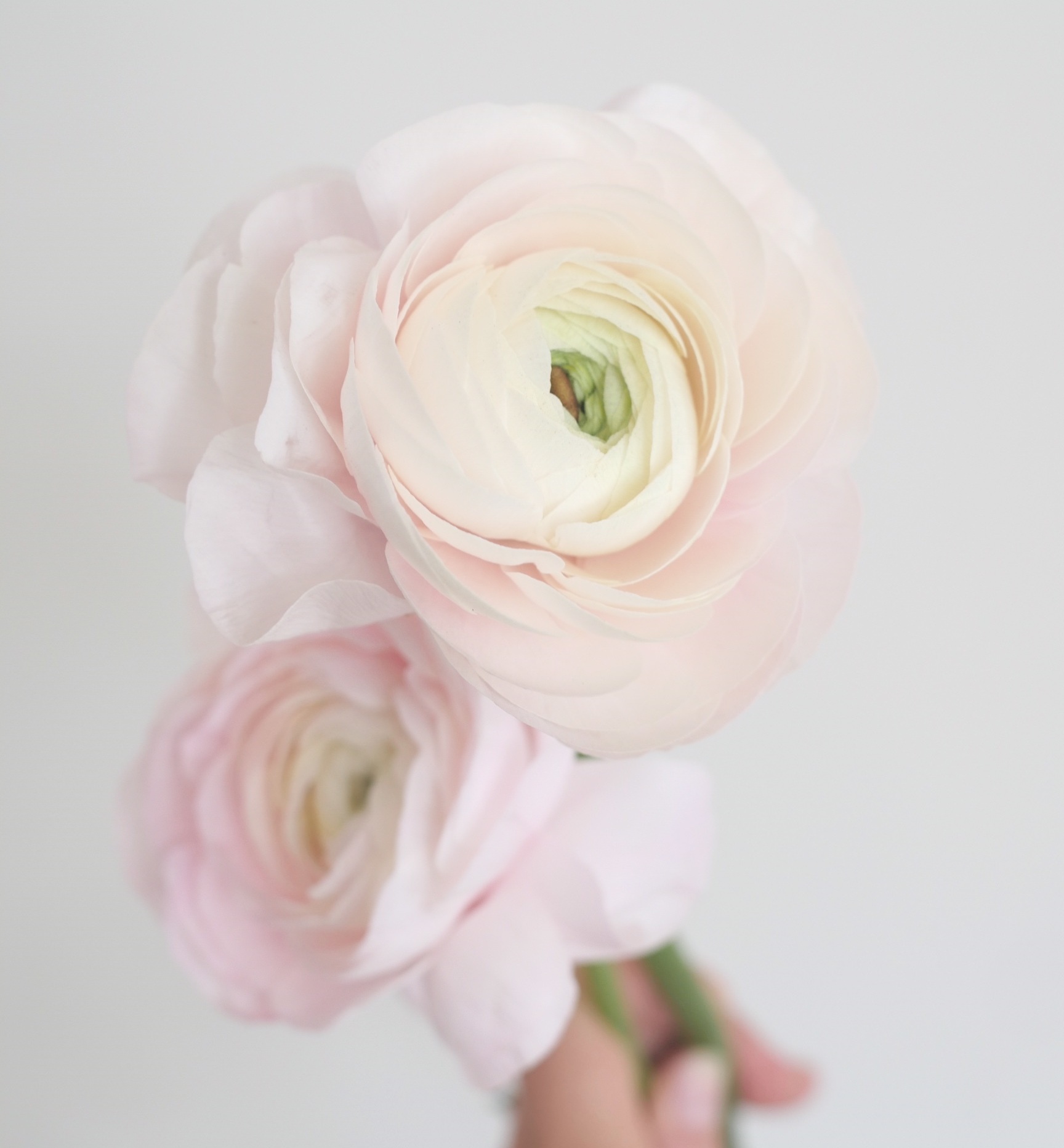 Ranunculus are a soft and delicate focal flower to be found in a plethora of gorgeous tones, so we utilize them a LOT. This blush color works to soften a neutral palette or to add to a soft and feminine palette. This particular variety, known as a Clooney Ranunculus, comes with a higher price tag but delivers a much larger bloom relative to standard Ranunculus.
We have long loved snowberry, but while corralled in Texas we struggled to source prime, beautiful bunches. Settled now in majestic Portland, Oregon, we have no trouble getting our hands on amazing, locally-grown snowberry! Although the leaves are often pretty, we tend to painstakingly remove each leaf to present the branches with a more monochromatic hue.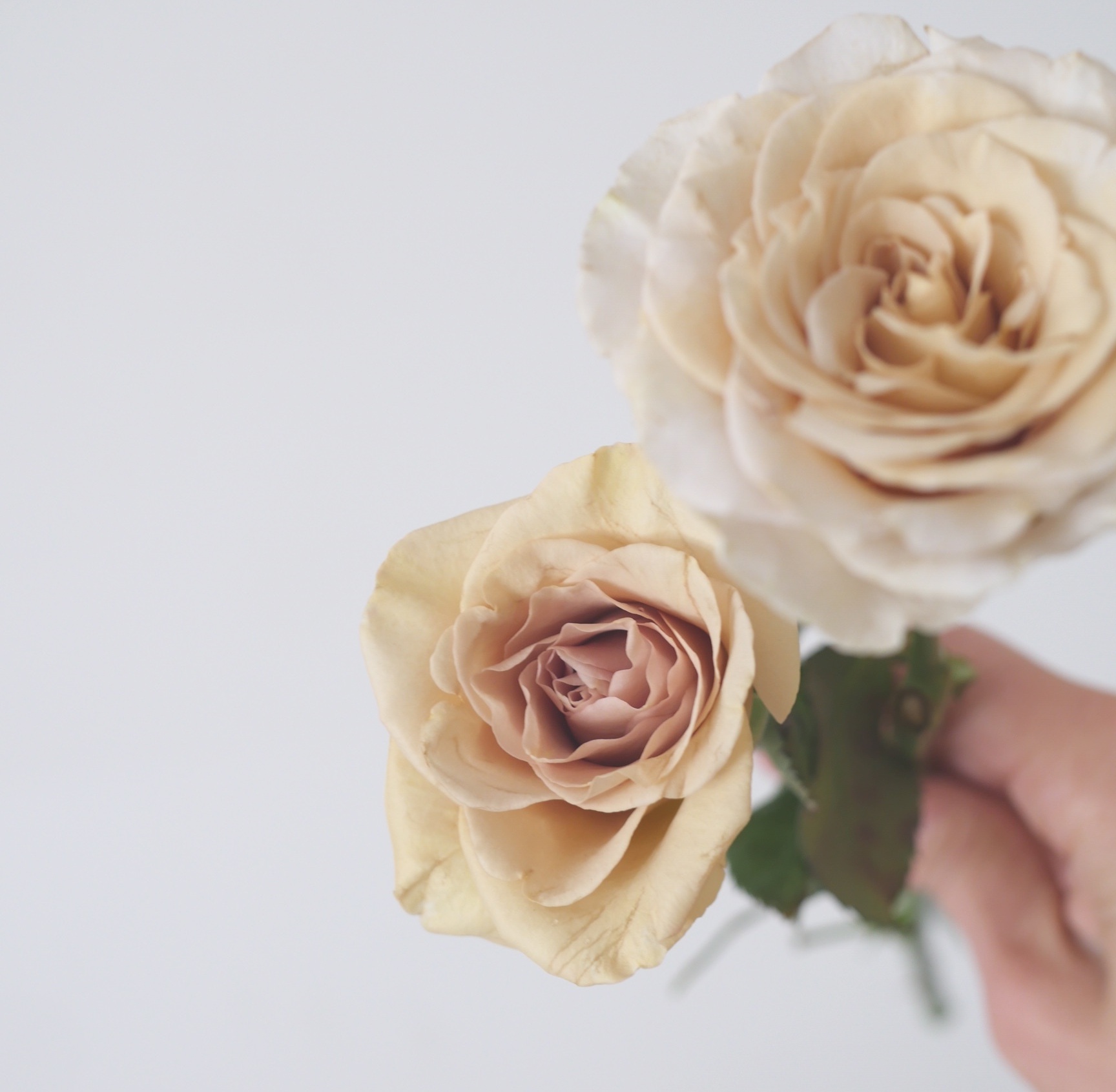 A strange bloom that can be hit or miss when anticipating a specific color. Fickle & unpredictable, they arrive in a slightly different tint or shade of a given color, every time. Prepare for varying hues of yellow or brown or even purple. On the other hand, if you happen to be working with a neutral palette, they can typically be incorporated with ease no matter what the color! Know that the blooms apt to be TINY; so don't rely upon them to suffice as a focal flower.
Lisianthus is another staple in our floral toolkit, just like Ranunculus. They are exquisite focal blooms, grown in an enormous variety of colors and are fairly hardy. They usually grow with several blooms per stem, which can be nice, but we routinely create negative space, crafting a more artful bloom placement by removing select blooms. That's probably TMI, but there you have it.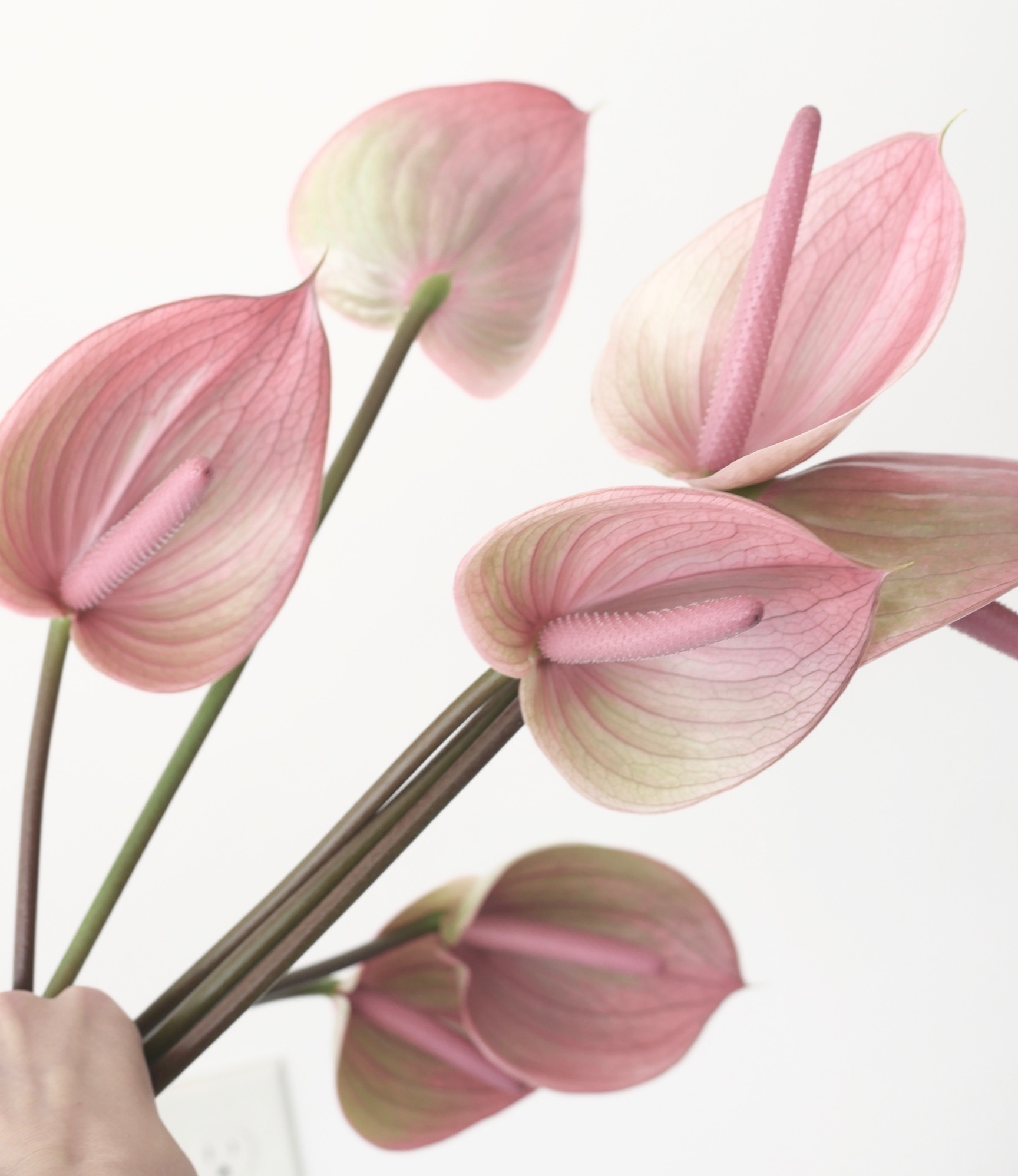 Our most treasured variety of Anthurium! Peruzzi is a smooth, matte, cup-shaped anthurium that comes in this unusual mauve, pink & green tri-tone. We adore the color, but we specifically delight in the matte surface finish, as a lot of anthurium are excessively shiny, reflecting a lot of light. Love this as a focal flower when we have clients that are feeling adventurous.
Another long-lasting bloom that can generally be sourced year-round. The delightful tones of rust and butterscotch will begin making an appearance come autumn. These are tricky colors to come by, so if a rusty orange is in your palette, turn your attention this way!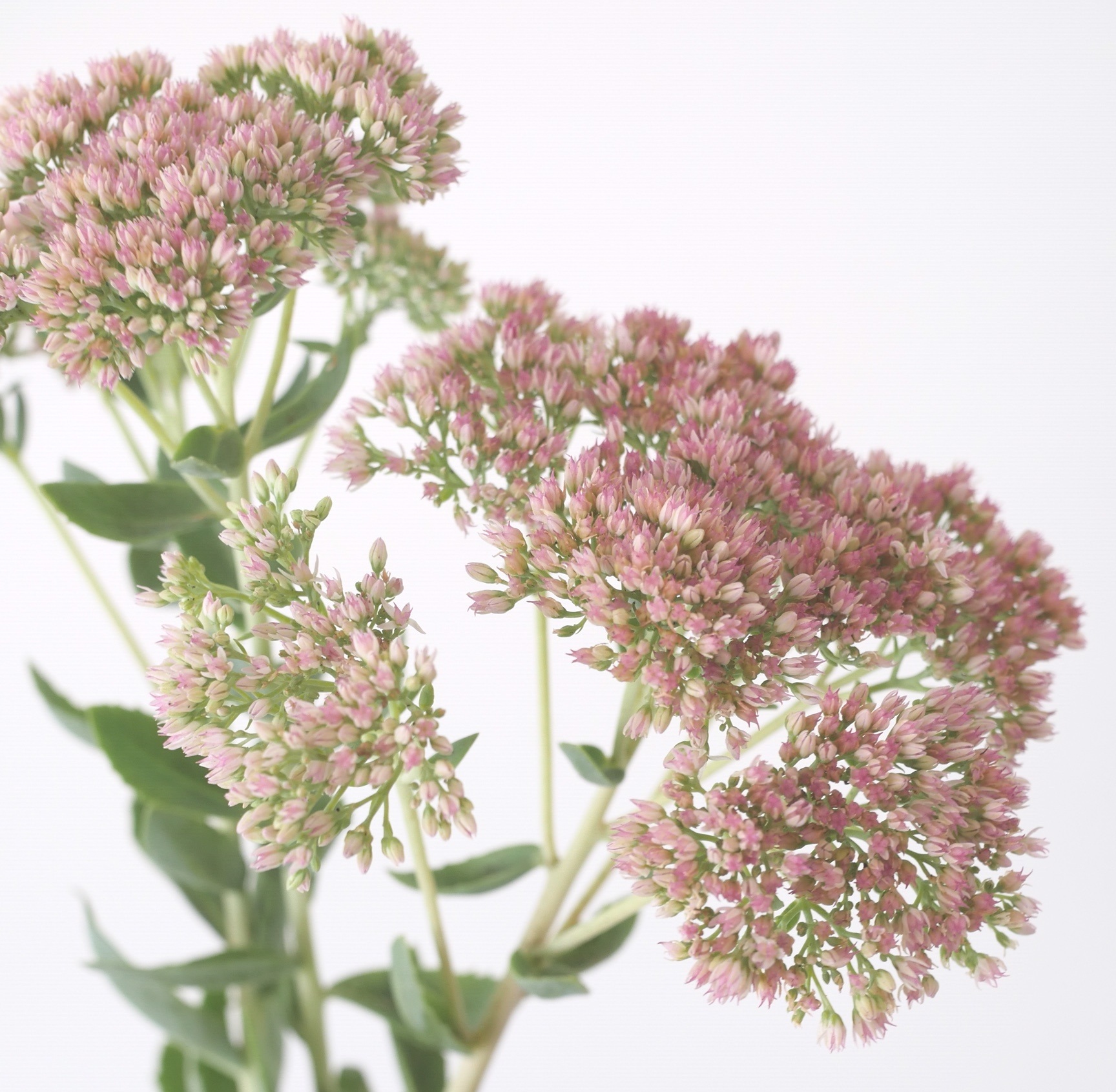 Sedum is a wonderful textural component when looking to break up a design of predominately soft focal flowers. It performs superbly as a filler and their muted color is ideal for working with a neutral, fairly monochromatic palette. Brown & gold varieties can be expected in the fall!
I saved the best for last!!! When designing in ANY palette, I love finding blooms that have a variety of shades that encompass a wedding's entire colore palette. For this wedding's color scheme, these flowers truly brought together the design giving it a uniquely cohesive feel that can only be achieved with a dynamic bloom like this one.
READ MORE SELECTIONS FROM OUR FLOWER GUIDE SERIES…
Check out more real weddings…